Allied hospital offer full body laser hair removal treatment for your unwanted hairs. Get smooth & clean skin by our special laser hair removal treatment in Jaipur.
Why laser treatment is important?
As of the modern standard your skin need attention with the hair removal process, as lastly everyone using wax technology that is painful and not durable for the women body. As per modern technology and solution a best laser hair removal treatment now available in your city Jaipur to cure your skin.
How Much Cost of Full Body Laser Treatment?
Laser hair removal in Jaipur for full body treatment will cost you ₹49,000 – ₹5,00,000 according to the treatment and work. Usually it will cost according to the area which is going to treat for the body.
Types of Laser Hair Treatment
Full Body Laser Treatment
Bikini Laser hair removal
Men unwanted hair treatment
Female unwanted hair removal
Under Arms laser hair treatment
Facial unwanted hair removal
Best laser hair removal clinic in Jaipur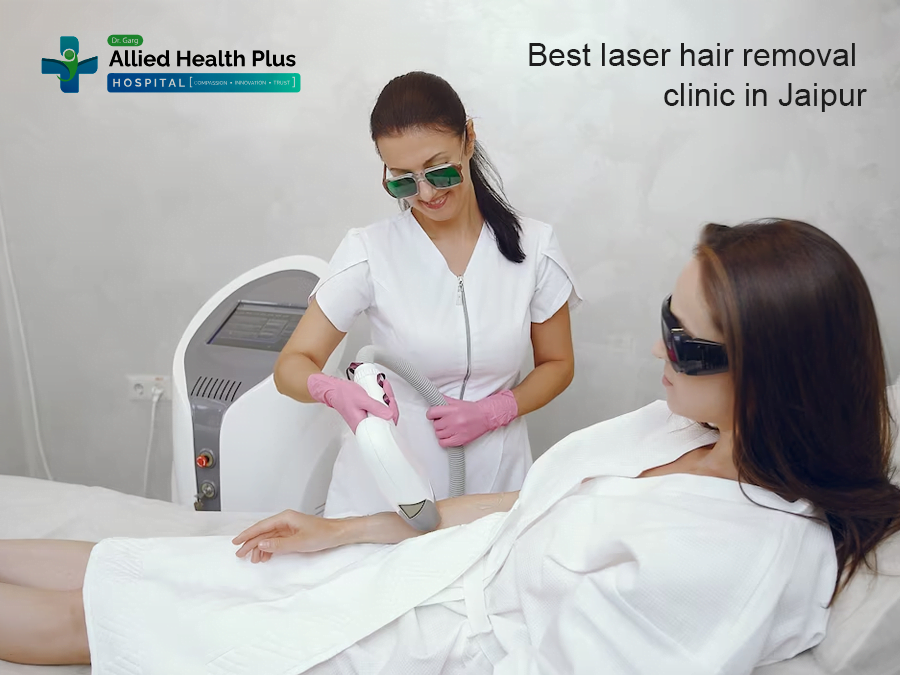 Allied hospital offer great laser hair treatment for full body unwanted hairs. Permanent hair removal is